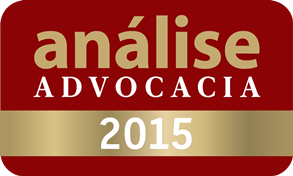 SERVICES OFFERED BY OUR OFFICE IN THE AREA OF LABOUR LAW:
I – INDUSTRIAL TRIBUNALS (LITIGATION ADVICE):
labour claims: full support until the end of the case. We focus on employment cases within Brazil, drafting defences, appeals, etc. and managing the progress of court actions. In reference to claims outside the state of São Paulo, we prefer to appoint local lawyers for eventual assistance , protocols and hearings only; the drafting of documents in judicial proceedings remains our responsibility. We use differing means for cases such as, for example, help offered to the client's in-house legal department, in other locales. We also employ accountants specifically for the carrying out of labour settlements. We can, if requested, attend court in Brasília.
OUR OBJECTIVE:
allow for greater control of lawsuits and guarantee better quality and efficient results.
II – PREVENTIVE ASSISTANCE:
consultations, opinions, telephone assistance, periodic and unusual meetings; OBJECTIVE: This service includes consultation for any sector within the Company (upper and lower management, etc.) according to previous orientation from the Directors.
III – INSPECTIONS:
From the Department of Employment or other administrative bodies: in employee, inspection proceedings. We present the defence, court injunctions , monitoring suits, even in the Federal Courts.
OBJECTIVE:
Avoid unnecessary proceedings or allow for a complete defence after inspections. We also cover employee health and security rights.
IV- TRADE UNIONS:
collective negotiations. strikes, round-table meetings on Department of Employment and collective actions.
OBJECTIVE:
 To seek the most appropriate and effective solution within Human Resources and Labour Union regulations.
V -AUDITING::
general or specific enquiries concerning labour or financial risks.
OBJECTIVE:
 Verification of legal situation for future suggestions and studies on alterations of labour proceedings.
VI – COURSES/WORKSHOPS:
Training Company Representatives Union and Worker Relations Union Negotiations
OBJECTIVE:
Orientation and training of Company representatives on how best to act in controlling cases, main routines, deadlines, files and how to communicate with other contracted law offices; as well as preparing them for hearings in Industrial Tribunals and related proceedings (choosing witnesses, etc.). Prepare the Company's executives on how to represent the company before the Employment Department, unions, auditors and other class organisations. Direct negotiation with unions, worker groups, etc.
VII – UNION DIRECTIVES AND POLICIES.
OBJECTIVE:
preparation, implementation and follow up of Human Resources principles as established by the client.
VIII – OUTSOURCING LITIGIOUS LABOUR CASES.
OBJECTIVE:
Greater control of judicial costs and improvement in quality, help from other law offices contracted for resources, jurisprudence, etc. Allow client to audit the outsourcing of legal services.
IX – RECOVERY OF EMPLOYEE DEBTS.
OBJECTIVE:
Attempt to reverse settlements through rescission or annulment actions.
X – INSS: INSPECTIONS, DEFENCE AND PAYMENT STRUCTURE.
OBJECTIVE:
 Defence in all administrative courts regardless of hierarchy, including the Social Security Appeals Court, in Brasília, and payments under the INSS Payments Co-ordinator.
BENEFITS TO CLIENTS:
1.
INSPECTIONS, AUDITING AND EXTENSIVE ASSISTANCE TO SERVICE COMPANIES OR THOSE ARE WITH FRANCHISE CONTRACTS.
Certain situations may require our services, such as: labour claims from employees in service providers, companies under franchise contracts or even from commercial representatives. Our assistance also covers these third parties at no additional cost.
2. MONTHLY, CASE PROGRESS REPORTS:
The client will receive monthly progress reports in which we provide personalised information in accordance with the company's interests. Our programs for the accompaniment of lawsuits is extremely flexible, and respond to the differing needs of each client.
3. MONTHLY SCHEDULE OF MEETINGS:
Together with the monthly reports, the client will also receive a schedule of meetings. We have recently implemented a state of the art system of on-line reports in which our clients can accompany the verification of our progress via modem.
4. DIRECT COURT ACCESS:
Our office has negotiated a privileged position with the main regional courts and with the Superior Labour Court in Brasília. This allows us to check case progress and for a more rapid updating of case law.
5. JUDICIAL, TECHNOLOGICAL ASSISTANCE TO THE CLIENT:
The programs used by our office are at the client's disposal to establish faster integration of information. We have data processing technicians who are responsible for systems installation and training for users.
6. THE BEST PROGRAM FOR THE ACCOMPANIMENT OF SUITS:
We have developed one of the most modern systems for the verification and control of suits, and which is constantly being updated.
7. PERSONALIZED SERVICES:
The objective of our assistance is to allow the client to request orientation at anytime.
8. ASSISTING EMPLOYMENT LAW DEPARTMENTS:
We work for company legal departments in suits which require special attention or differential treatment, as well as when there is a need for more specialised information or more technical representation.
9. LAWSUIT INSURANCE:
Our clients may also insure themselves against litigation risks including: missing deadlines and other acts which could eventually be proven as the fault of this office's professionals, provided they were previously under contract.
10. PERSONALISED REPORTS WITH EVALUATION OF LIABILITIES:
Our data bank can produce personalised reports which include specific fields of the client's interest. Our accountant can evaluate the value of each lawsuit, facilitating agreements or even freeing up reserves.
11. PERIODIC VISITS OR LAWYER AT CLIENT'S DISPOSAL:
Achieving a better and more personal relationship with the client, offering him/her a more "hands-on" approach to the case, if requested.
OUTPLACING EMPLOYMENT LAW ISSUES
1) SPEED AND UNIFORMITY OF REPORTS:
Each office which has been sub-contracted maintains its own office systems for checking cases and reports. This actually generates a host of problems and lost information. Our system was developed to gather and send reports of differing origins. We are thereby able to collate detailed information about cases from all the law firms our clients have employed throughout Brazil, and provide our clients with detailed reports in the format of their choice. Furthermore, this report is available on-line via both the inter- and intranet.
2) THE LACK OF CONTROL OVER CONTRACTED LAW FIRMS AND THE LACK OF STANDARDISED FILES:
We are able continuously to supervise employed law offices and make favourable decisions and procedural documents available to you thereby freeing your time. Contrary to what most would imagine, this system brings direct benefits to the offices in question; they view this initiative very positively.
Here are a few of the related activities:
¨ definition of settlements and installation of a unique system throughout the contracted law firms;
¨ creation of precedent defences which are available to those firms;
¨ availability of the file of favourable decisions;
¨ supervision of procedural documents and decisions for technical, quality comparisons between offices;
¨ periodical audits of the contracted offices and court records;
¨ tracking and recovery of payments with the court (and those made to guarantee an appeal); and
¨ definition with those offices, of the liabilities of appeals.
3) EVALUATION OF LEGAL LIABILITIES:
We are able to estimate the value of all employment cases by unifying all criteria and making these all available through our data bank. Using this information, we are able properly to identify the greatest liability risk and inform the client which corrective action to take. We are able also to identify the company's "hidden liabilities", which are always greater than the values ordered by the courts (which we call "visible liabilities").
4) FINANCIAL GOALS FOR LEGAL DEPARTMENTS:
We are able to develop financial gains projects for the Company through its legal department.
We are even able to apply legal performance evaluation coefficients, including financial award goals.
5) BUREAUCRATIC ACTIVITIES:
Repetitive systems are a drain on the legal department's time and resources. Our professionals are specialised in offering assistance in:
¨ appointing Company representatives (in accordance with the Company's standards), drafting appointment letters and telephoning the representatives one day before hearings;
¨ recommending appropriate witnesses for each case;
¨ drafting powers of attorney;
¨ contacting company representative to discuss the case (there are numerous law firms that do not take the time to speak to them; consequently leaving them badly prepared);
¨ requesting documents relevant to the case and sending them to contracted law offices;
¨ recording all meetings, hearings and deadlines, etc;
¨ centralising requests for advice and answering to the in-house legal department;
¨ standardising human resources' norms;
¨ training of staff involved in employment complaints and human resources;
¨ training company representatives;
¨ obtaining and forwarding documents pertaining to the case;
¨ discussing results of complaints with personnel departments; and,
¨ drafting technical and ethical regulations for attendance of contracted offices.
We were responsible for the creation of the legal department at Parmalat do Brasil and the outplacing of complaints against it. We were similarly to credit for the restructuring of Banco Itaú S.A.'s Legal Department.